Click on a company logo to see open jobs
---
Irys is a modular management system completely shifting the way insurance agents, brokers, and MGAs see their clients and business. The company is simplifying the workflow for insurance personnel which translates to quicker client interactions, reduced operational costs, and a sharper competitive edge.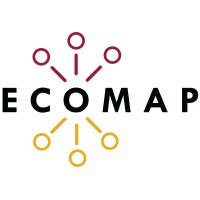 EcoMap is changing the way that people access hyperlocal information. The company builds customized, data-driven platforms for ecosystems, from entrepreneurial communities to industry sectors and beyond. EcoMap centralizes vital information and resources to unite and strengthen your organization, network, or community.
Cycle Labs builds an enterprise level continuous testing platform designed to orchestrate and perform testing on enterprise, packaged software solutions. In today's world innovation is essential not only to thrive, but simply to survive. And innovation, by definition means trying new technologies, new methodologies and in general a focus on change. And change means risk. But risk can be objectively measured and accounted for. Teams ship better, low- risk solutions when they work together. With Cycle, you have the freedom to innovate. You have the freedom to accelerate the valuable changes your team seeks to make.
APPROVE's award-winning SaaS offering is quickly disrupting traditional equipment financing by replacing it with an innovative new approach. APPROVE enables equipment suppliers to display affordable monthly payment estimates next to every product sell price on websites, quotes, and in stores. Equipment buyers can submit a digital finance application without leaving the point-of-sale. Machine learning technology matches buyer finance applications with best-fit lenders in APPROVE's curated network of the nation's top equipment finance companies. Customers receive multiple offers from up to 3 competing lenders to compare side-by-side. APPROVE's Lender Network delivers the highest possible approval rates and the open competition drives low finance costs for customers.
Sift Media leverages the collected data of billions of unique smartphone user profiles and advanced AI and machine learning algorithms to sift through 50 billion mobile ad requests daily in order to hypertarget app install ads for their clients.
Reveal Mobile is used by agencies, media companies, and brands to measure the impact of paid media on foot traffic. Their campaign effectiveness reports provide clear and authoritative results for paid media campaigns designed to drive consumer visits to brick-and-mortar stores. Reveal Mobile also measures campaign performance for Out of Home Advertising, enabling customers to measure offline and online impact no matter where their OOH campaigns run, and retarget exposed audiences via social and display for cross-channel campaign impact.
Automation Intellect is a cloud based SaaS company that provides a machine performance analytics platform to manufacturing companies. The platform collects and monitors machine data, providing companies with valuable insights that enable improved machine performance. Automation Intellect's out of the box solution enables immediate ROI for manufacturing companies and provides the quickest time to value in the market.
Certificial is a dynamic insurance verification platform, designed to simplify the supplier management process by providing businesses with their suppliers' up-to-date coverage information. Our mission is to transform the insurance industry by eliminating pain points for insureds, reducing agency costs, and addressing compliance needs in real-time.
CareNexis helps consumers make more informed personal care decisions with confidence. CareNexis is building disruptive, technology-based solutions designed to better engage, to better inform, and to more precisely answer health-related questions when answers are most needed.
Canopy is creating a scalable platform for residential landscape maintenance services. Using a vertically-integrated solution to solve for customer and employee experience using technology, Canopy has created an efficient customer and employee acquisition model with a distributed workforce, repeatable unit economics, and monthly recurring revenue. With Lowe's as a major investor, Canopy is growing geographically using the Lowe's store network for operations.
CureMint® is the leading dental procurement software helping dental organizations scale across North America. Founded in 2017, CureMint's purpose is to bring relief to the dental industry's extremely fragmented and painful procurement process. By providing an intuitive ordering experience, increased spend visibility, and holistic office management, CureMint empowers dental organizations to realize streamlined operations and untapped profitability. CureMint is headquartered in Durham, NC with offices in the American Underground.
EasyVote Solutions is a leading provider of election management software to city, county and state election offices across the United States. EasyVote Solutions provides election officials with state-of-the-art software to reduce the time it takes to perform election tasks, improve communication and accuracy between officials, election workers, and voters as well as provide data so election officials can make intelligent, informed decisions.
Ecobot builds revolutionary software that improves how we interact with the environment. Ecobot is the future of environmental monitoring, reporting and data forecasting, providing efficiency across all sectors of the environmental services industry. The first version of Ecobot provides a swifter way to input wetland field data, provides contextual vegetation and soil data lookups, and automatically generates USACE wetland delineation reports
Element451 is an advanced modular CRM platform for higher education. It empowers universities to manage their student recruitment marketing and engagement, admission criteria, wait lists, etc.
Feedtrail is a healthcare IT company that built a real-time insights platform to empower both patients and caregivers throughout the entirety of the healthcare experience. Feedtrail's web-based app allows patients to share pre-discharge feedback on their care experience and its robust analytics dashboard empowers organizations to perform immediate service recovery, influence patient retention, and implement organizational change.
Second Nature, formerly FilterEasy, empowers its members to achieve long-lasting, sustainable home wellness with convenient subscription plans, including high-quality home air filters. We exist to simplify home wellness, to make it so easy and convenient that it becomes second nature. .
ImpathIQ is a health informatics engine that reduces healthcare costs and improves patient outcomes and safety for hospital ERs by providing continuously updated and validated clinical decision support within the electronic health record utilizing plug and play apps and pathways. The company is fully EMR interoperability utilizing HL7 and FHIR standards and provide cloud-based and actionable clinical insights for physicians and hospital administrators.
Looma believes that the most powerful way to drive a purchase is to tell a story. We're building a nationwide network of At-Shelf Maker Stories, comprised of tablets in grocery stores that play short videos about the humans behind our products. The goal of our films is simple: we want to capture and share stories of people who love what they do, driving emotional affinity for both vendor and venue. Ultimately, our vision for the maker story platform is to replicate the communal feel of a farmers' market through a scalable channel that merges the online and offline experience.
MapMyCustomers is a CRM companion built by field sales professionals to meet the specific challenges facing outside sales executives. Customers are empowered to work smarter, faster and with greater efficiency to drive more sales. Every sales team can now visualize their data geographically for the first time and strategically target customers while planning optimal driving routes.
Myxx empowers grocery chains to better engage with their consumers via a private labeled recipe app linked to consumables and fresh produce immediately available in their local stores. Consumers simply select their recipes using the powerful free app and know that the shopping list produced can all be purchased conveniently at a single store. Myxx helps retailers strategically influence product selection, capture 100% of the cart spend, increase margins, better manage inventory, drive customer loyalty and facilitate conversations and social media around meal selection and healthy eating.
A secure system for both healthcare providers and approved vendors to view the surgical schedule in real time and get automatic updates about case status.
Revibe Technologies provides unique wearable devices and supporting data analytics to improve productivity and behavioral outcomes for those who struggle with focus and attention. The all-new Revibe Connect platform leverages tactile vibration feedback combined with machine learning and cloud-based analytics to provide proactive, intelligent solutions with supportive data for all stakeholders.
ServusConnect is a mobile and web solution for multifamily/apartment operators that takes the pain out of maintenance operations. Their comprehensive work flow solution includes managing resident requests, vendors and staff while fully integrating with major industry back office systems.
Slope provides an actuarial modeling platform that optimizes and streamlines operations for insurance companies and consultants working in the actuarial space by enabling their actuaries to do better analysis in less time. Slope is headquartered in Atlanta, GA with an office in Charlotte, NC.
Pattern Health accelerates digital health innovation. We deliver solutions that allow our partners to create and license innovative digital health programs that solve some of the most challenging health issues. Pattern Health enables partners to create and deploy condition specific digital health programs quickly and economically, collect data more rapidly, generate evidence, and when appropriate translate those programs into real world, highly scalable solutions that can be used to improve the health and lives of more people.
ViewStub partners with venues, event production companies, and marketing agencies to create successful in-person events and global streaming experiences. ViewStub provides professional event agencies an easy, flexible, interateable, and complete solution to maximize revenue and global reach through in-person, virtual, and hybrid events. Event organizers can create their first event in minutes through our self-service platform with $0 upfront cost or upgrade to a professional package to unlock additional features.
Headquartered in Durham, NC, biospatial's expansive data network provides near real-time access to electronic patient care reports (ePCR) from thousands of Emergency Medical Services (EMS) providers in over 40 US states. Combined with additional healthcare data sources and using proprietary machine learning, biospatial's platform provides actionable insights to customers in government, healthcare, and clinical research.