Cycle Labs builds an enterprise level continuous testing platform designed to orchestrate and perform testing on enterprise, packaged software solutions. In today's world innovation is essential not only to thrive, but simply to survive. And innovation, by definition means trying new technologies, new methodologies and in general a focus on change. And change means risk. But risk can be objectively measured and accounted for. Teams ship better, low- risk solutions when they work together. With Cycle, you have the freedom to innovate. You have the freedom to accelerate the valuable changes your team seeks to make.
APPROVE's award-winning SaaS offering is quickly disrupting traditional equipment financing by replacing it with an innovative new approach. APPROVE enables equipment suppliers to display affordable monthly payment estimates next to every product sell price on websites, quotes, and in stores. Equipment buyers can submit a digital finance application without leaving the point-of-sale. Machine learning technology matches buyer finance applications with best-fit lenders in APPROVE's curated network of the nation's top equipment finance companies. Customers receive multiple offers from up to 3 competing lenders to compare side-by-side. APPROVE's Lender Network delivers the highest possible approval rates and the open competition drives low finance costs for customers.
Sift Media leverages the collected data of billions of unique smartphone user profiles and advanced AI and machine learning algorithms to sift through 50 billion mobile ad requests daily in order to hypertarget app install ads for their clients.
Reveal Mobile is used by agencies, media companies, and brands to measure the impact of paid media on foot traffic. Their campaign effectiveness reports provide clear and authoritative results for paid media campaigns designed to drive consumer visits to brick-and-mortar stores. Reveal Mobile also measures campaign performance for Out of Home Advertising, enabling customers to measure offline and online impact no matter where their OOH campaigns run, and retarget exposed audiences via social and display for cross-channel campaign impact.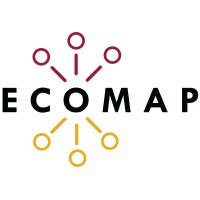 EcoMap is changing the way that people access hyperlocal information. The company builds customized, data-driven platforms for ecosystems, from entrepreneurial communities to industry sectors and beyond. EcoMap centralizes vital information and resources to unite and strengthen your organization, network, or community.
Irys is a modular management system completely shifting the way insurance agents, brokers, and MGAs see their clients and business. The company is simplifying the workflow for insurance personnel which translates to quicker client interactions, reduced operational costs, and a sharper competitive edge.